Avery Williamson is based in Ann Arbor, MI and her practice involves weaving, painting, drawing, and writing. Her work explores how gaps in visual, oral and written documentation can inform the storytelling process.
Fill in the blanks…
I am a: part-time artist
My favorite medium is: It's difficult to choose just one. Most recently I've been enjoying natural inks and acrylics.
I started creating in (year): I can't remember a time when I wasn't making things. I got serious in 4th or 5th grade, around 2001.
A common misconception about contemporary artists is: that we don't have 9-5 jobs.
My most unorthodox source of inspiration is: Cardi B song lyrics.
My one piece of advice for people who want to start collecting art is: choose art that brings you joy and catches your eye.
The last piece I bought and loved was: a painting from my friend and I continue to fall in love with it every time I see it on the wall.
When I walk into an art gallery, my first thought is: I want to meet the artist and ask them a million questions about their process.
If I didn't live in Ann Arbor, I would live in Philadelphia
The last great art show I saw was: Howardena Pindell at the Museum of Contemporary Art in Chicago
A few more questions…
What artist, living or dead, would you want to follow on Instagram? Dorothea Lange
What artist would you most like to have drinks with? Patti Smith
What artists are at your dinner party table? Faith Ringgold, Sheila Hicks, Patti Smith, Howardena Pindell, Alice Neel, Julie Mehretu, Carrie Mae Weems, Jacob Lawrence and Katherine Agard.
Shop all of Avery's works here!
---
1. Soothing Beach Vibes
If you can look at Lauren's pieces without feeling the salt air on your face and the sand between your toes, then you're doing it wrong. Put one of these in your den or office for instant zen living.
2. Larger Than Life
Oversized art commands your attention. Have a beautiful mantle you want to show off? A modern sofa you want people to look at? At 24×36″ (unframed), "Storm's A Comin" and "Sailor's Delight" add a sense of space, open up a smaller interior and create a focal point with that WOW factor.
3. Limited Edition
Lauren doesn't do a lot of limited edition pieces, making her two prints on RedDot even more special. Each one is available in an edition of 100, and when they sell out, that's it!
4. Created for the home
Lauren's photos can be found in home all over Nantucket, not to mention the mainland. That's because her work is extremely accessible and her subject matter (seascapes) is a welcome entry point for new collectors. This aligns her perfectly with the RedDot ethos and makes her a welcomed addition to our roster.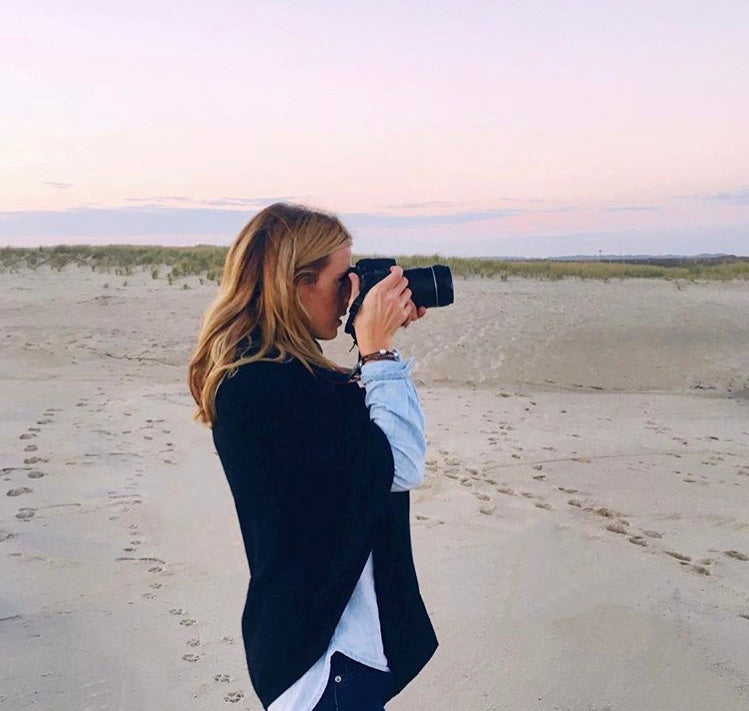 5. Never say no to neutrals
If you're afraid to buy an oversized piece, rest easy: Lauren's neutral palate is calming and while impactful, her photographs are never overwhelming.
6. Natural Abstraction
Lauren's seascapes are actually a 2-for-1. Have you always wanted to collect abstract art but never knew how? Lauren's compositions are found in nature but also create geometric shapes that are only amplified by her large print size.
---