Caitlin Carney is a San Diego-based visual designer and abstract painter. Following graduating from college and faced with a turbulent period in life she turned to art. Largely self taught, Caitlin advances through every added layer of paint – dedicating herself to the exploration of the medium. We sat down with her to talk inspo, dream dinner parties, and artist misconceptions.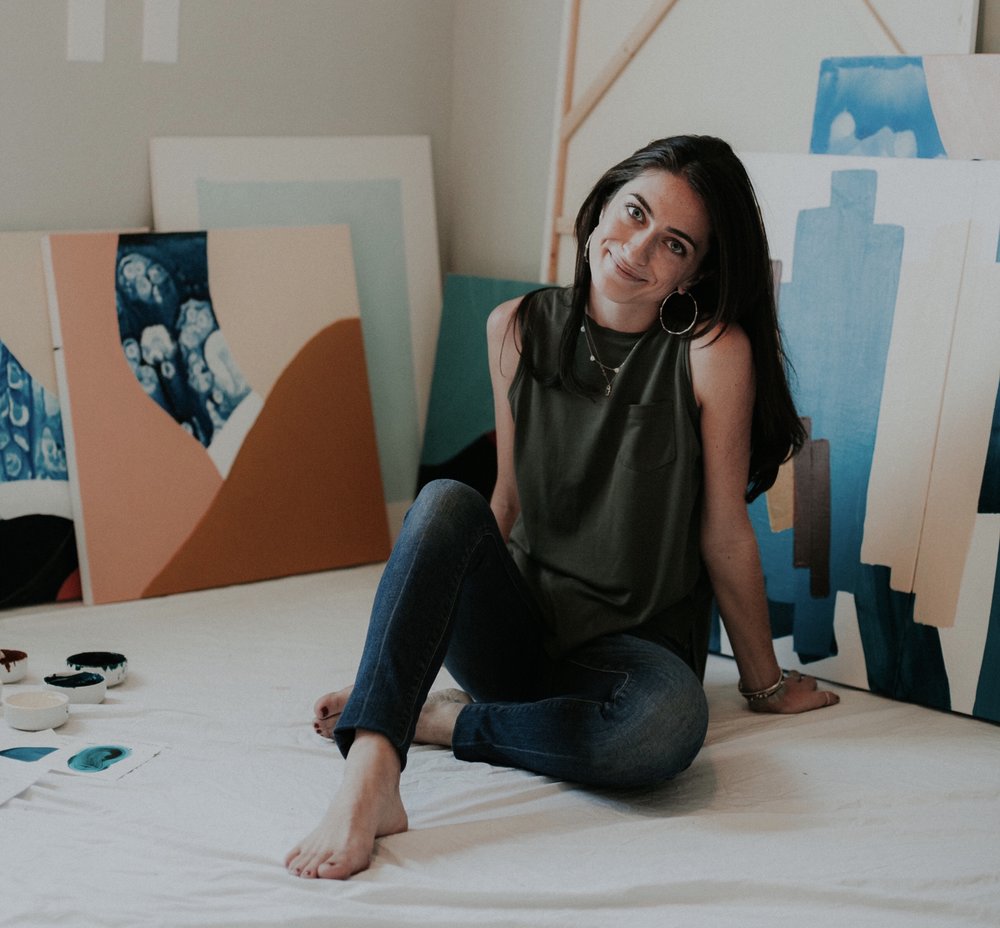 (more…)
---
Philly-based artist Liz Harkins is best known for her treatment of landscapes and other figurative subjects as if they were portraits. Her practice of methodically layering elements of her drawings to the point of transformation has given new definition to her work. We sat down with Liz to talk about all things art and collecting, including advice for new collectors and her dream artist dinner guests.
(more…)
---
Lauren moved to Nantucket from New York City almost a decade ago and has been taking breathtaking beach photographs ever since.  We sat down with Lauren to talk about advice for new collectors, her fantasy dinner table and unorthodox artistic inspiration!
---
"Collect work that means something to you. Find work that resonates in your soul, that echoes your spark and feels like an extension of yourself. It will always speak to a part of you."  We asked Ellen Sherman about artist and collector misconceptions, finding inspiration in video games, and how she has connected with collectors in the far corners of the globe.
E.H. Sherman in her studio with Vinyasa II    11×14 | Edition of 10 | $100
(more…)
---