We asked our founder, Lily Stone, for her favorite works to gift as well as the pieces at the top of her own holiday wish list.
(more…)
---
People are understandably wary about dealing with the art world. It's historically exclusive and opaque. But we're busting through all the excuses we've heard over the years about why you aren't buying art. We hope that by the end of this post, you'll be itching to buy a new piece and we're linking our collection here to make it a little easier:)
Excuse 1: I don't have room
Do you have walls in your home? Then you have room for art. Look for smaller pieces (like these) that don't command a lot of square footage but still pack a visual punch. Already have a huge collection? Time to learn how to rotate works. Too much art is a good problem to have!
Excuse 2: I don't know what's good.
This is both frustrating and understanding.  The market has been built around the idea that only a select few experts can decide what is good, important, worthy of adulation.  One of the traps new collectors often fall into is they buy with their ears instead of their eyes.  Translation:  they buy what someone tells them to buy.  While seeking advice on a purchase, especially a significant one, is never a bad idea, you are the one who has to live with the piece, so it's important that you love it.  Great collectors strive to create a collection that conveys something about themselves.  Collecting art allows us to articulate our personality and our taste, on our walls.  And what begins as "the desire to possess" turns into "a profound need to share". 
Art will become the first thing you see when you walk into a collector's home, and it is truly transformative.  Each piece of a collection tells a story and you will become proud of these narratives.  Art is a great way to discover new cultures outside of our own.  It ignites a conversation about ideas, inspirations and motivations of differing societies and experiences.  Through collecting and discovering different artists, artworks, and collectors, we deepen our knowledge and appreciation of the world around us.  If you are thoughtful about what you buy and buying what you love, then it's "good".  It will never go out of style, you'll never get sick of it, and you will be glad you took the leap.
Excuse 3: I can't afford it.
Wrong. False. You think you can't afford art because the only art you hear about is the the record breaking work that makes the NYTimes or Wall Street Journal. Fun fact: a Damien Hirst piece, bought at his art school show for $600, was just sold last week for over $1m. We're not saying you should be buying art with the goal of this kind of return. But even record breaking artists had humble beginnings with modest prices. RedDot prices range from $50 to $1500 and we did that on purpose, to attract buyers working with a variety of budgets. Because everyone should have access to affordable art.
Excuse 4: I don't know the first thing about buying art
On the one hand it sounds like a cop out, especially in the age of the internet.  Why do my most independent, strong willed peers suddenly cower in the face of a canvas?  On the other hand, I get it.  It took many, many years for me to become comfortable with the ins and outs of buying and selling art, and there are still times I don't feel welcome in this world. 
The system is broken.  Gallery assistants aren't helpful (there I said it):  I rarely see a smile and getting prices is like pulling teeth.  Did you know some galleries will refuse to sell to a "nobody"–sorry, that's you–even if you have the money?  They claim it is to control the provenance (art world speak for "history of ownership").  In reality, it unfairly skews the playing field against new buyers.  Bottom line:  the art world is stuck in its ways and refuses to budge an inch.  But I'll let you in on a secret that few are wiling to admit:  buying art is easy.  Just check out our Six Tips to Go From Art Lover to Art Collector.
Excuse 5: I don't really like art
If this is true, it's sad.  But I don't believe you.  Everyone likes art.  So just cut it out. 
Buying art is within reach — don't let anyone tell you otherwise! We're here to make the whole process accessible and affordable.
---
I hear the lament regularly.  Friends from all around the world, all professions, residents of suburban towns and thriving international cities. Educated friends, stylish (more unstylish), rich and poor. They are all self-proclaimed "art lovers" but when it comes to becoming an art collector, they stop short with the defeatist mantra: "I don't know how."
---
They beg and plead for recommendations for what to buy, or my opinion on whether or not their selections are "good". While I'm flattered to be considered the beacon of good taste, both of these questions are dismissive of one's own personal taste!
We know the art world can be daunting, so it's hard to know where and how to start honing in on what you like and dislike.  As we (the galleries, advisors, curators) continue to overlook this most fundamental hurdle for collecting art—where to begin—we have failed you. And for that, and behalf of all of us, I apologize.  But I'll let you in on a secret:  buying art is easy.  With that, we've created this cheat sheet: 6 tips for becoming a powerhouse art collector.*
*these guidelines are as applicable to your first acquisition as they are to your fiftieth!
1.     START LOOKING AT ART!
Just start looking at art.  Everywhere you can.  Slowly you'll be able to hone in on what you really like and be able to articulate what you want and, sometimes more importantly, what you don't want.  Once you become comfortable saying "nope, that piece is not for me", it makes it SO much easier to invest in what you love and start collecting art!  I've left too many art fairs and gallery openings shaking my head at the art is a lot of art I don't like, being lauded by the art world.  The point is:  you don't have to like everything! Take the time to learn, to follow the artists you like, but buying art shouldn't take convincing, especially by the person selling it.
Go to galleries and museums and art fairs. Note the mediums (painting, prints, photographs, etc.) as well as the subjects (portraits, abstract, landscapes) that catch your eye.  The art world is playing catch up with social media but be sure to follow them!  Browse our online shop and you'll see how we're making art collecting just a little bit easier
Ferris Bueller's Day Off
2. BUY WITH YOUR EYES…
…not your ears. NEVER your ears. Guidance and information is one thing. But if someone needs to convince you to spend your hard money on something you just don't understand, walk away. This is not a directive to "go it alone"! On the contrary, finding someone you can trust to help you make these purchases–or better yet, do all the heavy lifting for you, can be invaluable—time is more valuable than money, after all—but you should always be the one making the final call, with as little outside noise as possible.
3. CONSIDER YOU LIKES AND DISLIKES.
A great place to start collecting art is to consider your own experiences.  Some of my favourite experiences of looking at a work is when I can immediately connect it to a memory.  Do you wax nostalgia about Portugal?  Seek out Portuguese artists!  Love history, why not collect old master portraits?  Collections should be a reflection of you and the people/places/things you love.
4. ACCEPT THE ART WORLD FOR WHAT IT IS.
 A bunch of snobs.  Just kidding, most of us aren't so bad, and for those who are, I blame the market. It's opaque, confusing, and the rules are murky at best. Try not to pay attention to the judgmental faces.  We as art world intermediaries are supposed to connect the artist with the collector and to a large extent we have failed.  Until that changes, do your best to focus on buying what you like to look at, so that when you're ready to start shelling out the big bucks, you are confident in your purchases, and the financial and emotional investment will be easier to swallow.  
Finding an advisor you trust (like RedDot Advisors) can also help navigate through the stark white walls of the gallery. One day we hope the art world will operate with more transparency. Until then, we can help you play the game. Plus, we only work with respectful, professional, egalitarian galleries and dealers.
5.  TRUST YOUR INSTINCTS WHEN YOU START COLLECTING ART.
One of the reasons I find it so difficult to articulate why I chose the pieces in my own collection is because my buying is all about emotion. If I have a gut reaction to a work, I buy it–as long as I can afford it! There is a reason you reacted that way to that piece. Sometimes you can explain it, but sometimes you can't. That's ok! Follow that feeling!
In the case of art, and with virtually everything else we own, collecting is something between your stomach, your heart and your head. If you allow yourself to follow that instinct, you will find it overwhelmingly compelling to collect. "The passion is so intense it's like a disease." David Bowie, an avid collector over the course of his lifetime, once said: "art was, seriously, the only thing I'd ever wanted to own. It has always been for me a stable of nourishment. I use it. It can change the way I feel in the morning." And if Bowie says it, it must be true. Quite simply, art enriches your life and feeds your soul.
6. BE PATIENT!
Rome wasn't built in a day and neither is an art collection. Start with your first piece. If you take the time to find something you love living with, you will buy another, then another. And boom, an art collection! Most of my clients love to correct me when I designate them as "collectors": "Oh no, no I'm definitely not a collector," they say. But as they tell me the stories of the pieces hanging on their walls, they are noticeably animated and excited. It's not long after that they , and I quickly remind them that they are indeed part of the club.
FINAL THOUGHTS? IT'S EASIER THAN YOU THINK!
Art will soon become the first thing you see when you walk into a collector's home, and it is truly transformative.  Each piece of a collection tells a story and you will become proud of these narratives, proud of the patronage, and proud to put you mark on our cultural history.  Buying your first piece of art is emotional, and as your collection grows, so too will your pride of ownership.
Still stalling? You might be guilty of our art buying excuses. We debunk the most common excuses here
---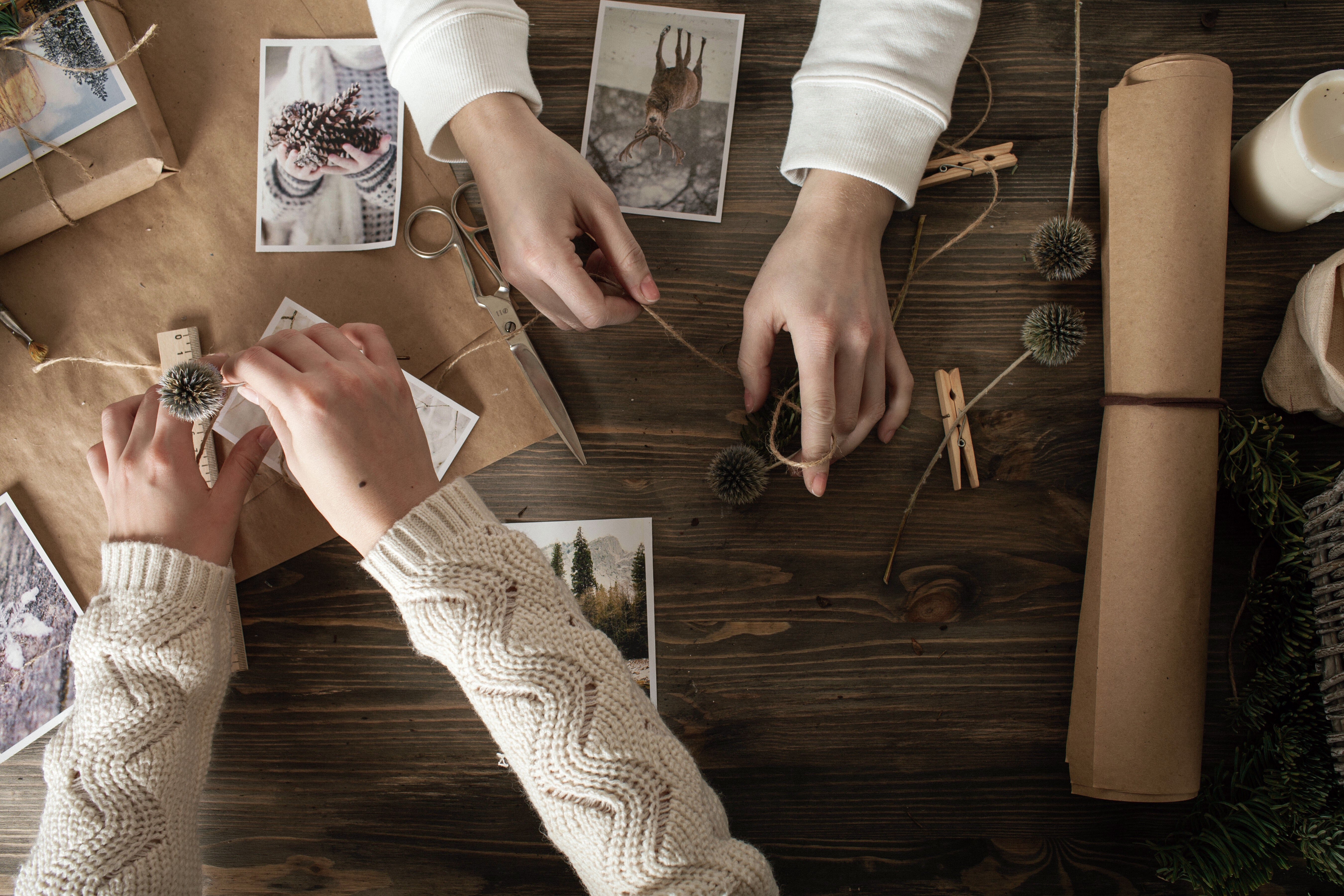 Everyone has that one person who is impossible to shop for, likely because the recipient has the means to purchase anything they might want for themselves.  Sometimes, however, they're deserving of a super thoughtful and personal gift and so you're left with the task of finding something perfectly unique that really speaks to them.  A tall order to say the least!
---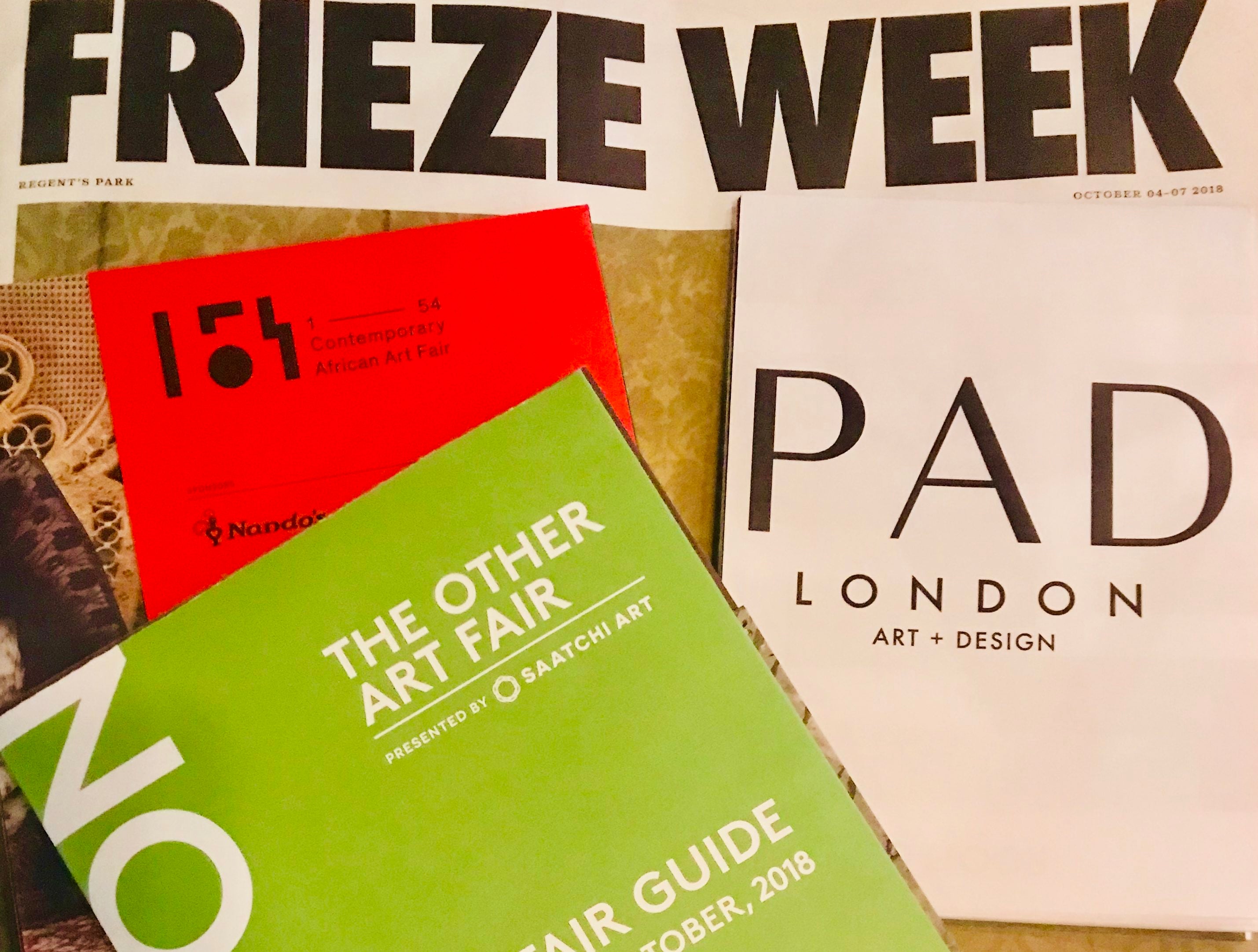 After a week of art (both good and…underwhelming) overload in London, we picked our favorites from the art world's biggest week.
INSIDER TIP:  If you're interested in any of these works or want more info about the artists, drop us a line at advisors@reddotculture.com and a member of our Advisory team will be in touch!
---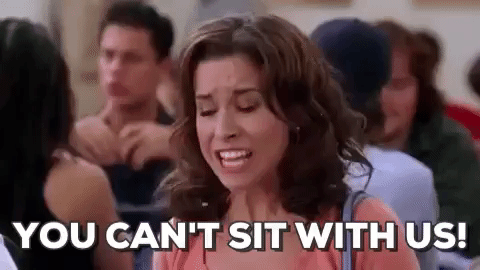 Lily Stone is no stranger to art world attitude.  While this week was full of side eye, cold shoulders, and a general "YOU CAN'T SIT WITH US" sentiment, RedDot founder Lily Stone braved the Frieze spectacle and all it had to offer to find the hidden gems (and the real duds) in London last week.  (more…)
---
We turned the tables of our Art Collector Conversation series and spoke with our fearless leader, and RedDot founder, Lily Stone, about her own art collection, buying sheep and her years of "not getting it". (more…)
---
Arguably the most accessible medium, photography is beautiful and easy to both understand and respond to, making it a great entry point for new collectors. Keep reading for our noteworthy tips for first time as well as seasoned photography collectors.
---
Art is a reflection of who you are, so it may seem too personal to give as a gift.  However, it also can also tick the elusive "thoughtful" and "best present ever" boxes we all strive for in our gift gifting.  While any RedDot artwork would make a fantastic gift, here are a few suggestions we're pretty sure you didn't think of.  (more…)
---
At RedDot, our primary goal is to take the stigma out of buying art.  So many people we talk to are intimidated by art, even collectors often don't call themselves that.  In our Collector Conversations series, you'll meet young, budding collectors who will hopefully inspire and excite you, proving that it's just art, and you should really buy what you love.  First up, we sit down with communications consultant Alison Kessler–and her adorable French bulldog, Reggie–to talk about her favorite pieces and how collecting art is in her DNA.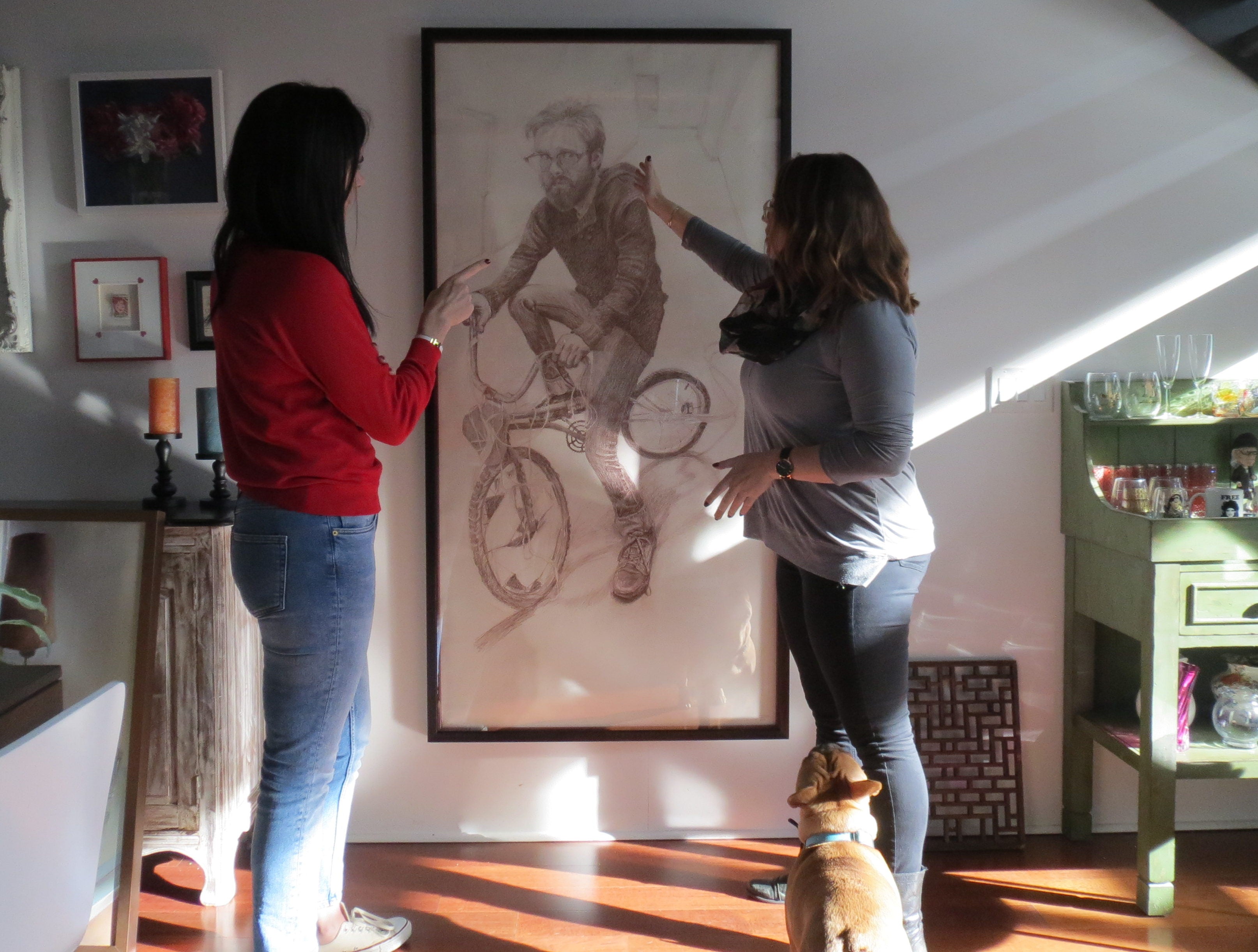 ---