Caitlin Carney is a San Diego-based visual designer and abstract painter. Following graduating from college and faced with a turbulent period in life she turned to art. Largely self taught, Caitlin advances through every added layer of paint – dedicating herself to the exploration of the medium. We sat down with her to talk inspo, dream dinner parties, and artist misconceptions.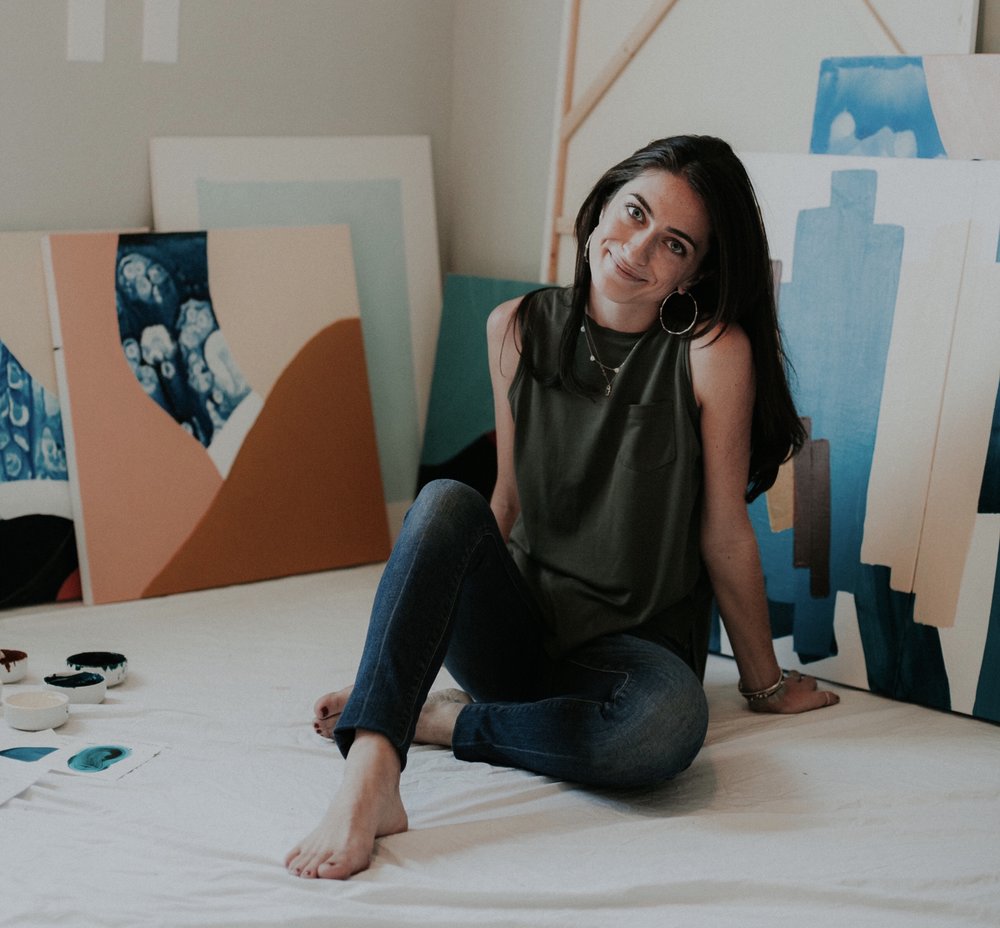 Fill in the blanks…
I am a: full time/part-time artist
My favorite medium is: Acrylic
I started creating in (year): I started seriously in 2017 … but have been making art since I can remember.
A common misconception about contemporary artists is: I think social media makes it look like great work is produced every day.
The most surprising thing I've discovered about collectors is: How diverse a group they are!
My most unorthodox source of inspiration is: Vogue!
My one piece of advice for people who want to start collecting art is: Start looking at local artists. It's a great way to support your community and to find approachable art.
The last piece I bought and loved was: I just started the process of having a handmade bag made by a friend, Robin Przybysz. I saw one in her studio and fell in love.
When I walk into an art gallery, my first thought is: If it's a show – "How exciting for this artist!" If it's not a show I wonder what the curator's process was.
If I didn't live in San Diego, I would live in Barcelona
The last great art show I saw was: The Rodarte show at the National Museum of Women in the Arts in Washington, D.C.
A few more questions…
What artist, living or dead, would you want to follow on Instagram? Andy Warhol
What artist would you most like to have drinks with? Helen Frankenthaler
What artists are at your dinner party table? CJ Hendry, Ashley Longshore, Kelsey Brookes, Space Invader, Yayoi Kusama, Beyonce.
---